This page is available in English.
Choose your preferred language to view the site
Enter our free trading contests to win real prizes
Use virtual funds to compete against other traders and win generous rewards.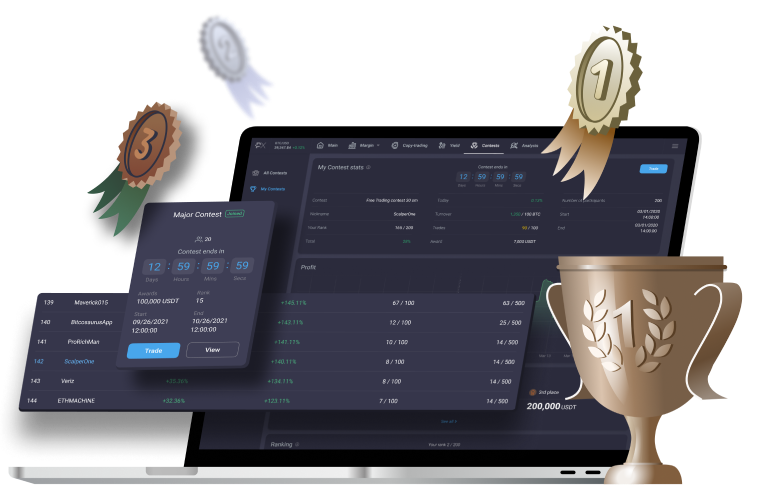 Compete with other traders and get paid
1

Join KryptoCarts

Start by opening an account with us. The account opening process is quick and easy.

2

Achieve high returns

Use virtual funds and build up your performance statistics by making profitable demo trades.

3

Win real prizes

Beat other traders and win generous rewards every week!
Virtual funds, real rewards
Take advantage and practice your trading strategies with virtual funds in a live competitive environment. Sign up for free and get a chance to win real prizes.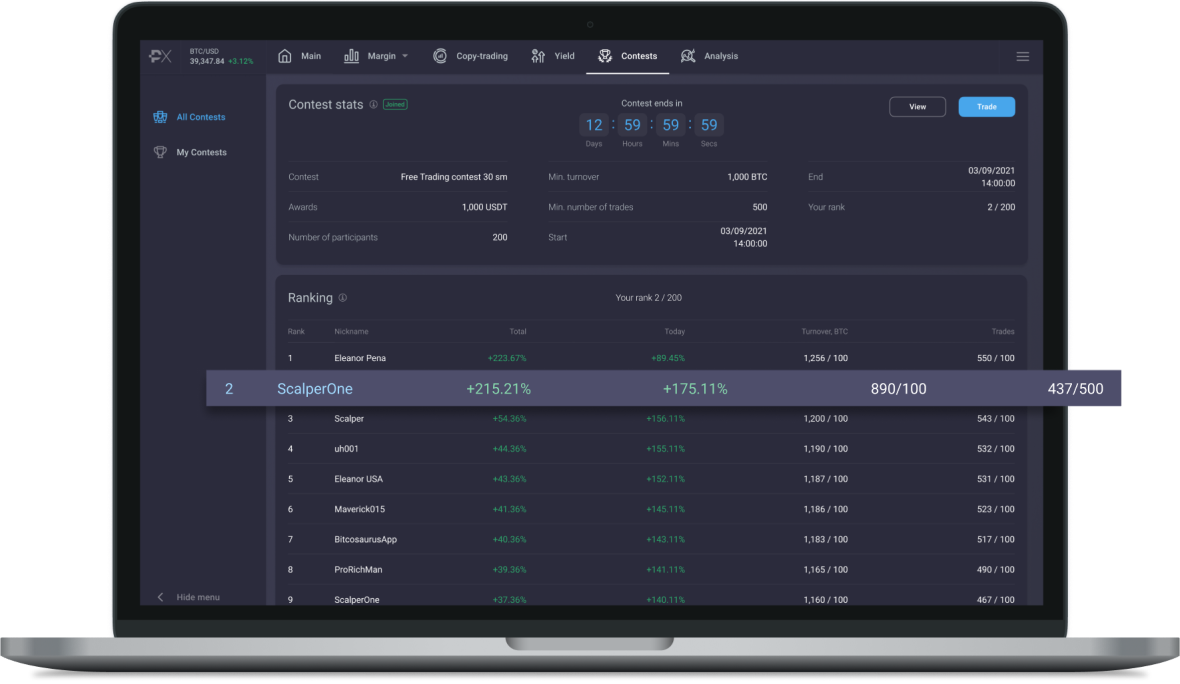 Participate
Questions about Contest
Who can participate in Contests?
How do I join a contest?
Can I participate in several contests simultaneously?
Is there a limit to the number of contests that I can participate in?
I won a contest and received a prize. Can I withdraw it?
Can I submit my real margin or strategy account results for a contest?